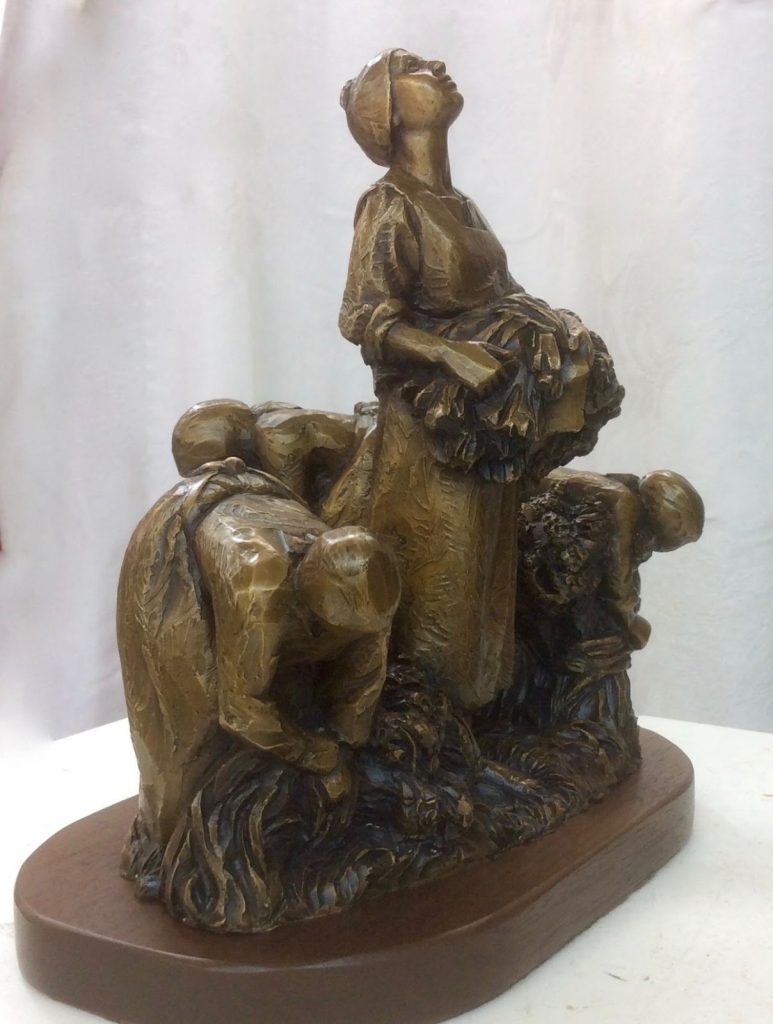 One of our favorite paintings is Jules Breton's "Song of the Lark." A peasant woman, standing in a field at dawn, is transfixed as she hears the song of a lark in the sky above her. She is lifted out of her drudgery and has a moment of hope. All this shows on her face. That was my first inspiration for this sculpture, "Gratitude."
Meet the Artist
Annette Everett
I received my art education at Brigham Young University, the University of Utah,
and the Art Academy of Cincinnati. After painting and teaching oil and pastel,
sculpture is now my primary focus. I have created four monuments and recently
finished my fifth, for Dixie State University in St. George, Utah.
Website:annette-everett.com
Sponsors