Project Background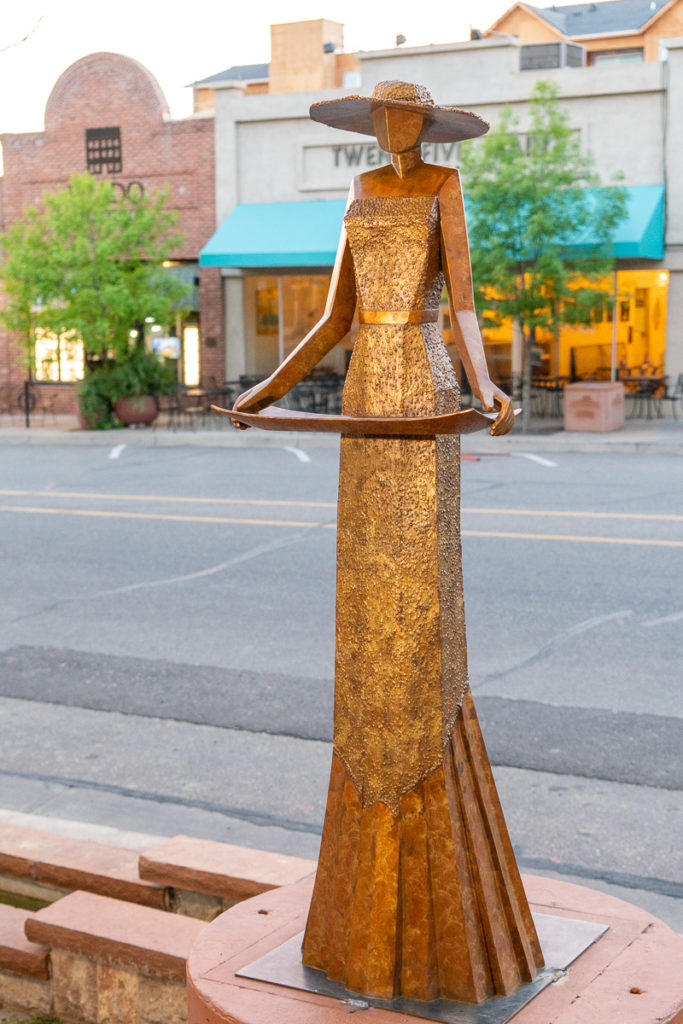 The Art Around the Corner (AAC) Foundation is a nonprofit organization dedicated to supporting the arts, enriching the community, and bringing fine art to Southern Utah. Formerly known as the Dixie Arts Foundation and the Pioneer Center for the Arts Foundation, the Art Around the Corner Foundation was originally formed in 1988. AAC is partnered with the City of St. George, Utah.
Since 2005, AAC has annually solicited, selected and installed more than 25 pieces of 3D public art, created by nationally renowned artists, in unique outdoor sculpture galleries. The artists lend their works to Art Around the Corner for one year, and all sculptures are offered for sale or lease to public and private collectors. To date approximately $1,000,000 of the displayed sculptures have been sold, including a number of sculptures purchased by the City of St. George for its permanent collection. We are grateful to the many artists who have participated in the past, contributing to the success of our organization and allowing Southern Utah to enjoy their art.
Art Around the Corner's main outdoor sculpture gallery is located in Historic Downtown St. George. In 2019, the footprint of the outdoor sculpture gallery was further extended to include displays at St. George City Hall and Dixie Regional Medical Center.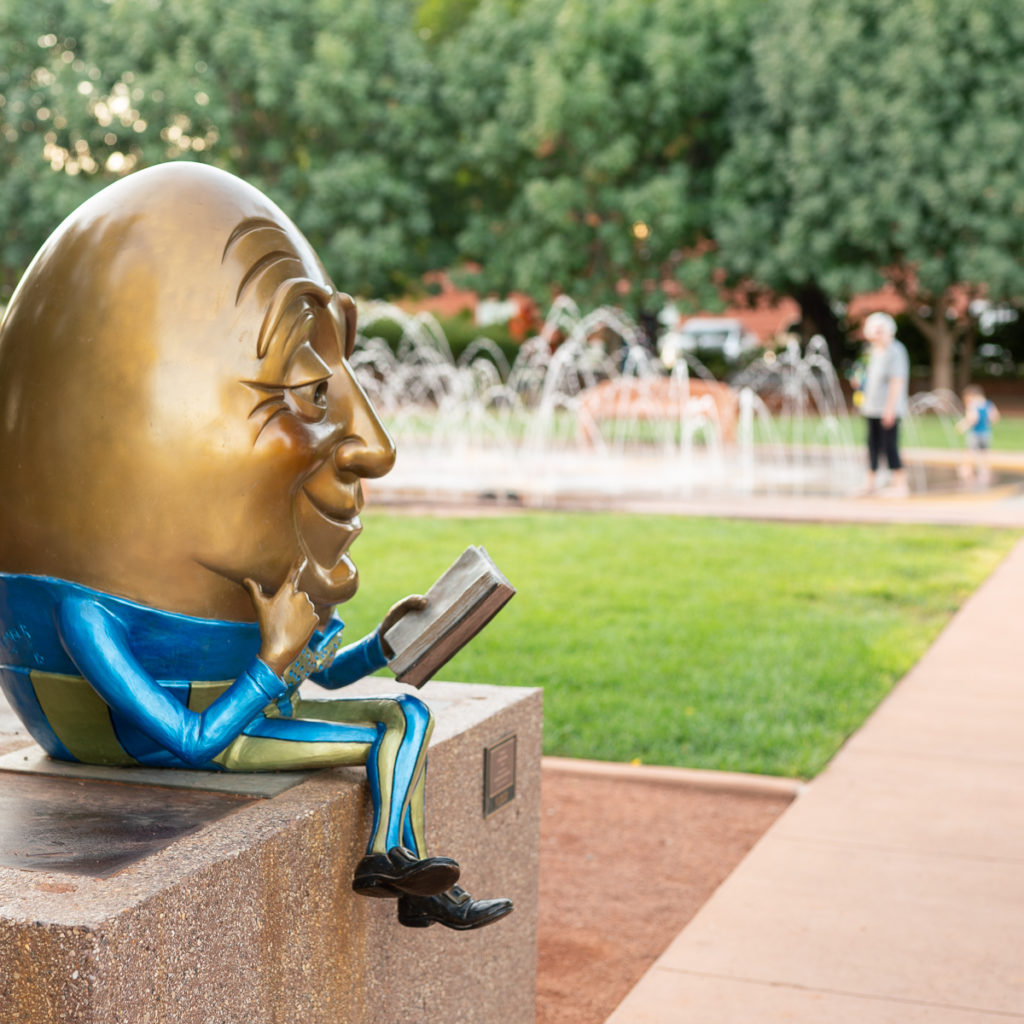 Why St George
Art Around the Corner treasures our artists, and we treat them well. Most of our outdoor sculpture gallery is displayed in the heart of Historic Downtown St George, along with our "satellite" installations at City Hall and Dixie Regional Medical Center – so you have abundant opportunities to exhibit your art! We're centrally located; 118 miles north of Las Vegas and 300 miles south of Salt Lake City, and central to five National Parks.
St. George has a generous, thriving art community, and many sophisticated art consumers (a portion of the population are "snowbirds" who maintain second homes in St George). According to Forbes, we're the fastest-growing city in the U.S. And it goes without saying that St. George is home to some of the most spectacular scenery on earth, making it a mecca for artists working in all media. To learn more about participating, contact Nanette, our artist liaison, at artist@ArtAroundtheCorner.org