Art Around the Corner's Young Creators program was developed to encourage, and support, high-school age students in Washington County. Each year, Art Around the Corner holds a district-wide, juried contest that concludes with 12 chosen students, and their 3D creations, featured at Art Around the Corners' Annual Gala each spring. Student pieces are displayed, and available for purchase, at that Gala – giving real-life experience, and encouragement, to emerging young artists. At the Gala event, students also have the opportunity to meet, and network with, successful, professional artists.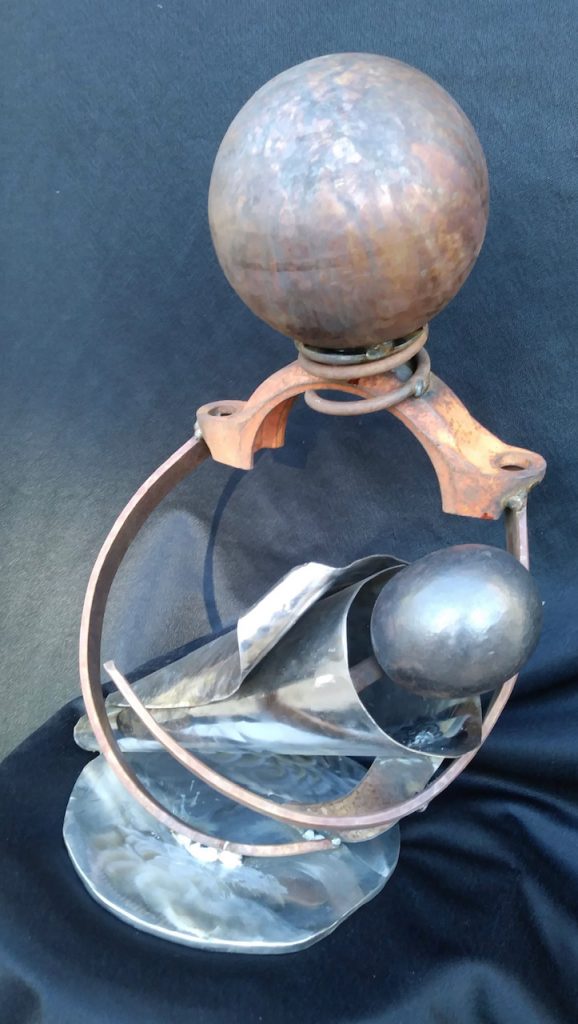 Basic Order of Events
September/October Announcement of the Young Creators Program to all high school students.
March All participating students submit a photo of their work to be judged. All pieces will then undergo blind judging according to the same criteria used for the Outdoor Sculpture Exhibit: concept, composition, design, movement, balance, creativity and presentation. The selected student artists will then be announced, and invitations to the Gala will be extended.
April Art Around the Corner's Gala dinner is held in the evening, of the first Friday in April. Student artists will be introduced, and their pieces will be on exhibit, at the Gala. Scholarship awards will be presented, and any sales will be concluded and announced (including any possible silent auction sales) at the Gala.
April Funds from sales will be disbursed to student artists. Press releases announcing program winners will be sent to all local print and broadcast media, along with social media announcements.
For additional information or questions, please contact Kasi Miller at 435-703-0808 or youngcreators@artaroundthecorner.org
SUBMIT your Young Creator Call for Entry to participate – deadline is March 25, 2020