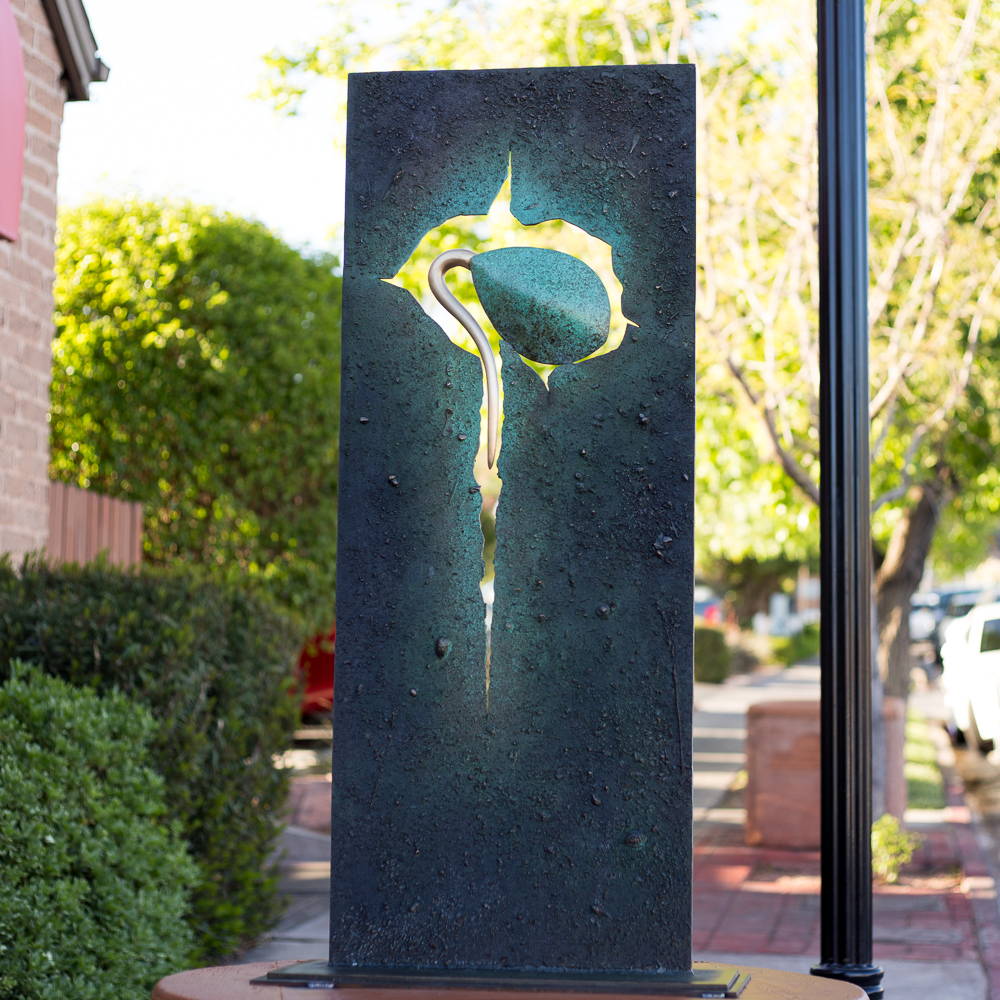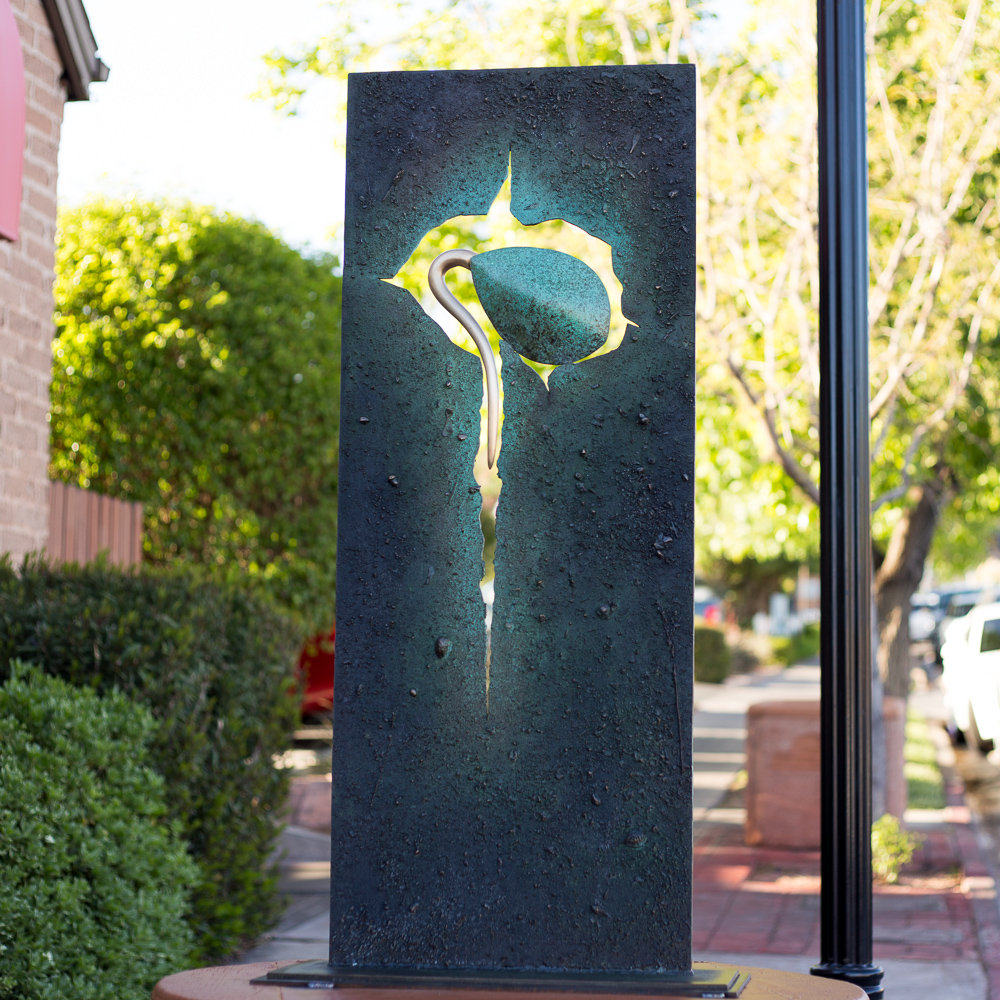 In the life-cycle of plants, seeds play a vital role as the new plant begins.
"Germination-A Good Seed" is set in a "slice" of textured earth. First comes a root from the swollen seed, pushing downward to establish a foundation for the plant Soon the roots are followed by an upward-thrusting seedling, continuing the amazing cycle.
Meet the Artist
Nate Johansen
Nathan Johansen looks to nature for the forms he uses in his work.  Plants with their seeds, in all their various stages of development, are rich in symbols and patterns that repeat in all life.  His deep sensitivity to the natural world is embodied in his depictions of the cycles of plants and seeds and their relationship to mankind.

A lifelong resident of Utah, Nathan graduated with a BA in Fine Art from BYU.  Nate has worked in the Art Casting field for over 30 years, coordinating Fine Art Casting at Metal Arts Foundry in Lehi, Utah.
Website johansenstudios.weebly.com
Sponsors