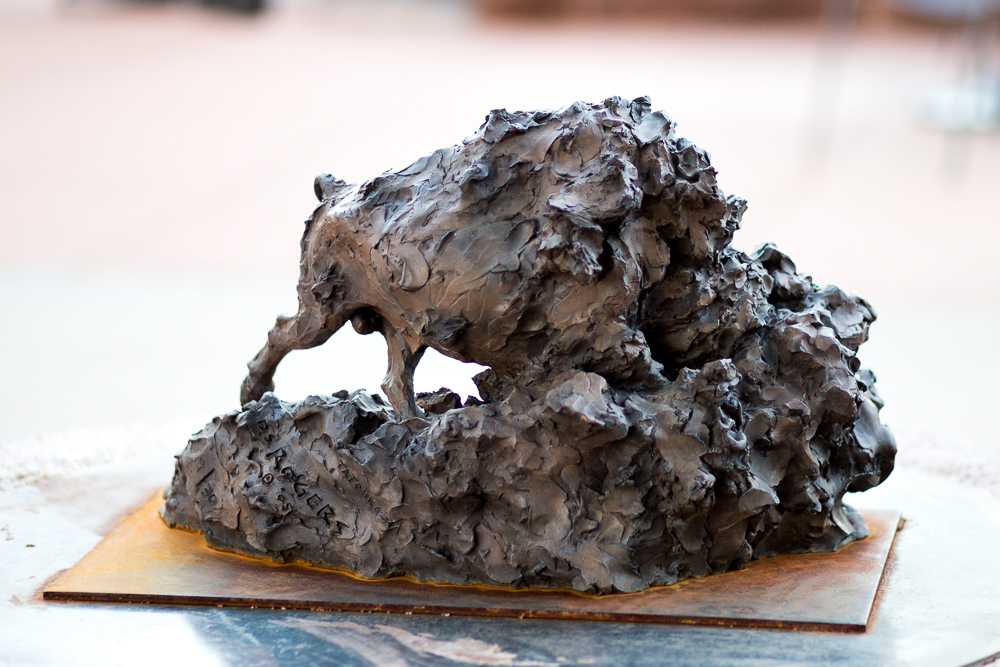 There are a few words in Americana that evoke emotion. Say, "Buffalo" and get lost in the lore, history, and spirit of the West – far beyond the confines of the word itself.

 What about, "Tatonka"? For some of you, this may be the first time you've heard the word, and yet, to a race of people who sung songs about it, prayed to its spirit, asked Mother Earth to let it come forth to be killed, held sacred ceremonies to ensure it's very existence and whose eventual 'lack thereof' spelled either life or death to a way of life. "Tatonka" is the Dakota Indian word for Buffalo.

I sculpted "Tatonka" as I feel him. I show the powerful forces that drove this animal to travel the plains and to brave harsh winters. The power of having courage…to a fault.  There's always been 'something' about the shaggy, unkempt, ruggedness of "Tatonka" that's held my heart.
Meet the Artist
Scott Rogers
"Art is a vehicle inspiring mankind to see the beauty of life. Art lifts the spirit, assists one to reach out for the 'good' in life, and inspires one to feel better about themselves and their fellowmen. Sculpture is an instant conduit to a rich body of knowledge (i.e. anatomy, feelings, history, and lore)".
Website www.ScottRogersSculpture.com
Sponsors