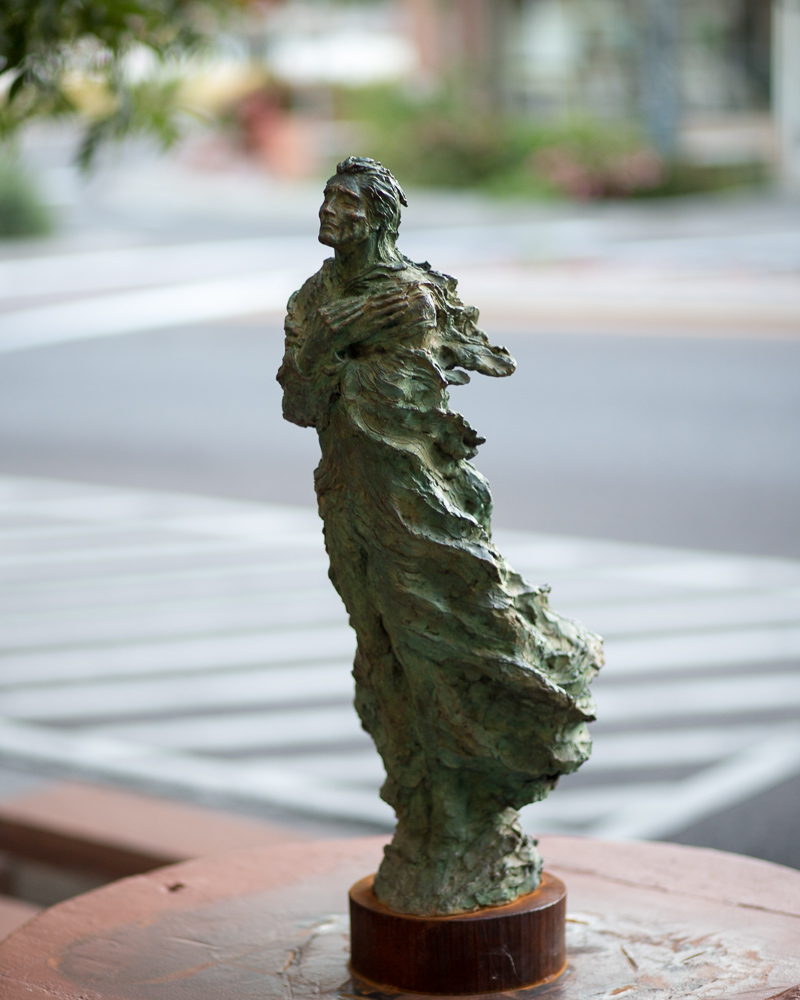 This is my 40 foot "SEAFARERS MEMORIAL" that will be placed on its own island at the confluence of the Pacific Ocean and the Columbia River near the tip of the Astoria, Oregon Peninsula:  www.seafarersmemorial.com   I am proposing this smaller version for St. George.

The City of Astoria and the Port of Astoria, in conjunction with the U.S. Army Corps of Engineers are working in concert to make this monument a reality.  They are currently in the planning stages of building an island with pilings and structures to hold the finished memorial.  The Riverfront Trolley will have a 'trolley stop' at the walkway (land-bridge) leading to the island and monument which is adjacent to the West-end Mooring Basin Marina and the docks where the Corps of Engineers dredge the shipping channel.  The channel allows all incoming and outgoing ships (the maritime commerce of the world) to come within a few yards of the monument; including huge cruise ships from various parts of the world which dock within a few feet of the memorial.

Meet the Artist
Stan Wanlass
Stanley Wanlass-Professor Emeritus, B.F.A./ M.A./ A.F.A.S., taught at numerous universities both in the United States, Canada and abroad including the European Art Academy in Paris and the Université de Grenoble, France.  He is president of Renaissance International, Inc. a design studio based in Oregon.  Wanlass, who resides in Oregon and Utah, is an internationally known sculptor, designer and painter.
Website www.stanleywanlass.com   www.seafarersmemorial.com
Sponsors