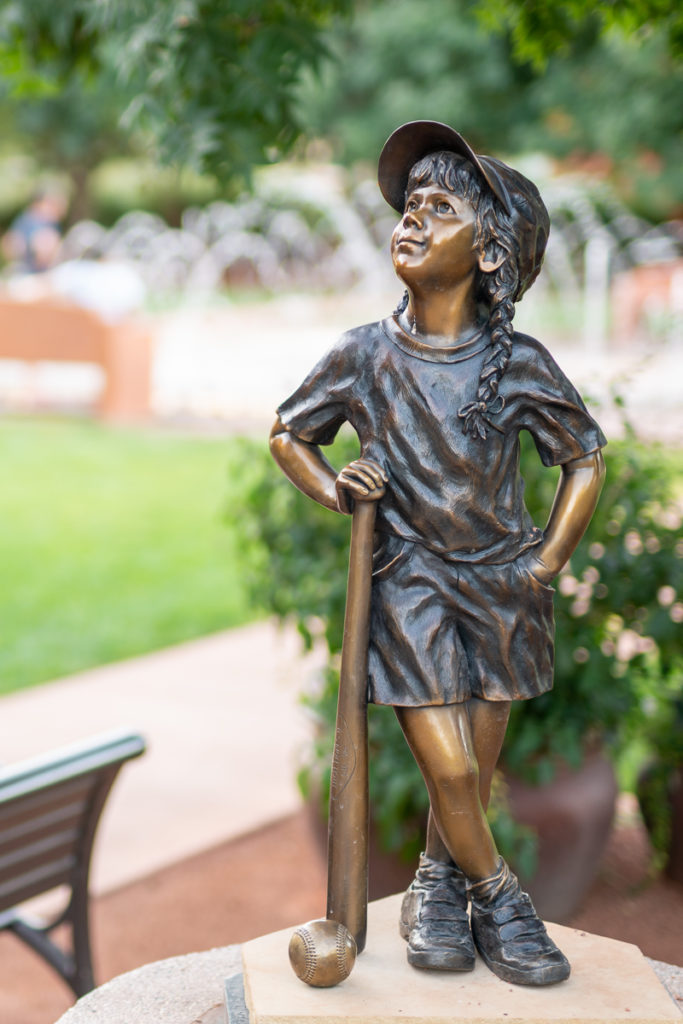 Call Type: Public Art
Eligibility: National
State: Utah
Entry Deadline: October 31, 2019
Annual Public Sculpture Show Artist Stipend
Artists whose work is accepted for inclusion in the Around the Corner outdoor sculpture gallery will receive a stipend of $1,000, two tickets to the Artists Gala, hotel accommodations for one night, and breakfast on Saturday.
Eligibility
This program is open to all artists, regardless of race, creed, gender, gender variance, sexual orientation, national origin, age, religion, marital status, political opinion or affiliation, or mental or physical disability. To be considered, artists must have demonstrated experience creating work of similar scope and scale. Materials used should be able to withstand Southern Utah's variable climate ranging from 25 degrees in the winter to 112 degrees in the summer months. Additionally, all sculptures should be sturdy enough to withstand children climbing on and interacting with the art. Sculptures should be free of any sharp edges or potentially dangerous elements. All submissions must be original creations by the artist.
Entry Requirements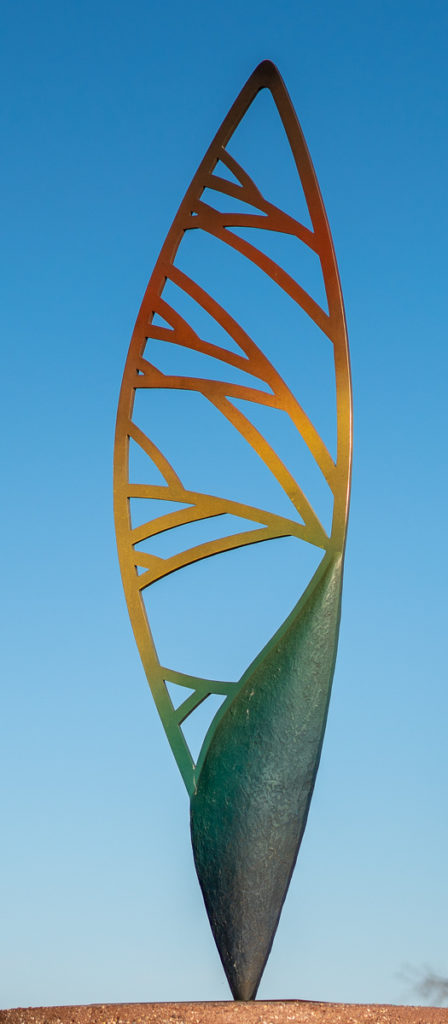 All artists interested in submitting their work for consideration by the Art Around the Corner Foundation must prepare and submit all documentation as listed above no later than 5 pm MDT on Thursday, October 31, 2019. Incomplete applications will NOT be considered. The applicant's name must appear on all materials submitted.
Each submission should include the following items:
Two to four photos of the art piece, or a detailed sketch of the proposed piece.

If you send a sketch, please note that a photograph will be required by March 1 if the piece is accepted.

Title and description of the piece (150 words or less).

Material, size and weight of the piece.

Artist biography and photo for use on AAC website and promotional materials.

Entry fee of $25

Submission Deadline
Thursday, October 31, 2019 by 5 pm MDT
Project Goals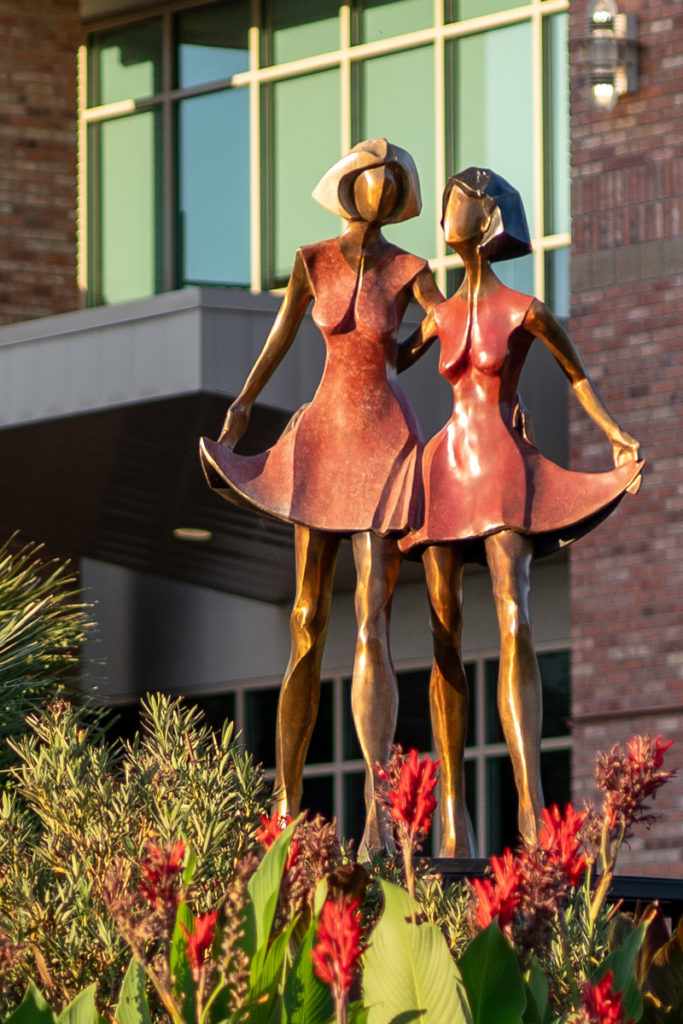 The Art Around the Corner Foundation seeks original artwork that:
Is visually engaging and encourages an element of interactivity and/or surprise for passersby

Exemplifies strong, imaginative design and content

Considers and incorporates durable, sustainable concepts and materials

Does not require the use of electricity, audio/visual technology, water or other ongoing resources

Meets all public safety, structural, and maintenance standards

Complies with the Americans for Disabilities Act (ADA), and all other applicable laws, codes, and regulations
Project Schedule
Application Deadline – Thursday, October 31, 2019

AAC Reviews Submissions – November 1-10, 2019

Notification of Artist Selection – November 11, 2019

Materials Submission Deadline – March 1, 2020

Artists Gala – April 3, 2020

Installation of Artwork – April 4, 2020
Selection Criteria & Process
The Art Around the Corner selection committee will review all properly submitted applications, and will recommend to our board of directors a collection of 3D artwork for final approval. The board will then vote on the recommended pieces. In selecting artists' works for inclusion in our annual outdoor sculpture galleries, the following criteria will be considered: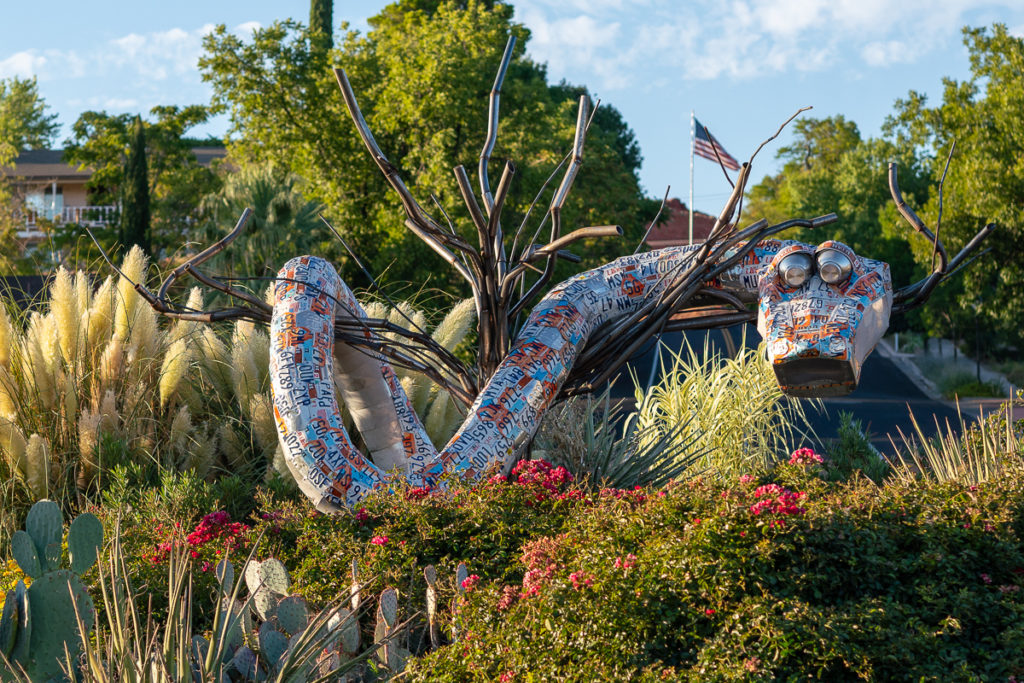 Sculpture size, color, material, theme, and detail

Artist's experience represents a developed and successful body of art and public art projects of a similar scope and scale as demonstrated by visual documentation

Ability to meet deadlines and to perform work in a timely, professional manner

Willingness of the artist to consult and work collaboratively with City of St. George construction teams to successfully install their work and meet any construction requirements, schedules, and deadlines

Willingness of the artist to facilitate opportunities for community engagement

Artist has created works of permanent nature that do not require excessive maintenance or repair costs, can withstand extremes of temperature throughout the year, and will meet public safety requirements as well as Americans for Disabilities Act (ADA) standards
All sales or leases are typically executed at the conclusion of the one-year exhibition period. All pieces that are sold or leased will remain in the exhibition until the end of the exhibition. We will work with the artist to assure that no sale is lost.
Questions
All questions should be directed to the Art Around the Corner Foundation at info@ArtAroundtheCorner.org