Love the Earth

Size: 7' 7" Location: Pedestal # Price: $12,500.00 This bronze sculpture was inspired by Cheryl's love of nature, and the beautiful planet that we inhabit. She stands on the globe as if growing out of the earth, like the trunk of a tree with roots connecting to the continents. Endangered species appear on their home continents and oceans, including a giraffe and elephant (Africa); rhinoceros (Asia); Dorcas gazelle (Saudi Arabia), and a South China tiger. The steel base is the shape of the ancient earth symbol, while the figure holds the sun above her head.

Eve, Tree of Life - 2019

$16,000
22"x88"x9"

Emerging - 2018

Emerging" represents our own blossoming, as well as Nature's reminder
to open like a flower to the sun and grow toward the light. The symbol we
recognize as yin/yang, the balance of opposites, is just below her chest. The
spiral at her center represents continual growth and learning, and living from our center. Her head resembles Kuan Yin -Goddess of Mercy and Compassion.Between her shoulder-blades is a dragonfly symbolizing the pathway of transformation and enlightenment.
Meet the Artist
Cheryl Collins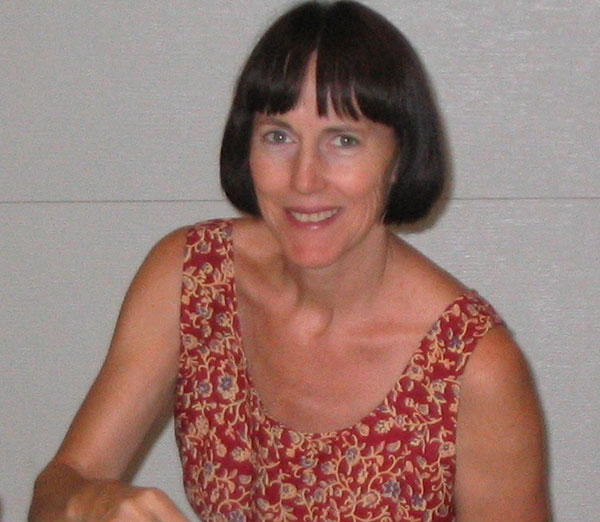 At a young age, Cheryl Collins was intuitively drawn to nature, photography, art and poetry. She majored in art and worked in a variety of media before she found her love of fused glass and bronze sculpture. Her work in the local community can be seen at the entrance to the IHC Hospital in St George, at the Desert Rose Labyrinth Sculpture Gardens in Kayenta, and in the monument at Vista Charter School in Ivins, Utah. Cheryl says, "Opening to Grace emerges from the earth like a growing vine. Her arms are raised in sun salutation as a reminder to live joyfully, with gratitude for the gift of life. Ala began as a tribute to the hummingbirds that built nests just outside the windows of our desert home. The hummingbird that sits on her shoulder is the symbol of joy. Ala's message is our connection to nature, which we honor as our teacher, hold dear as our friend, and protect as our child."