Resonate

Size: 6'11' x 2'6" x 13" Location: Pedestal # Price: $8,500.00 This monumental piece was created using a very large piece of Nevada slate ledgestone. It is a large, resonant, tree-embellished bell. Dianne Adams recycled fused ice-cube glass, and added round, ocean-tumbled granite stones from the San Juan Islands.

Toroweap - 2019

Doug, Dianne, Ryan
$9,500
100" tall

Horizon

Horizon was created using found metal objects, Dianne Adams recycled fused glass, sun embellished resonant bell, St. George lichen covered Stone.
Meet the Artist
Doug Adams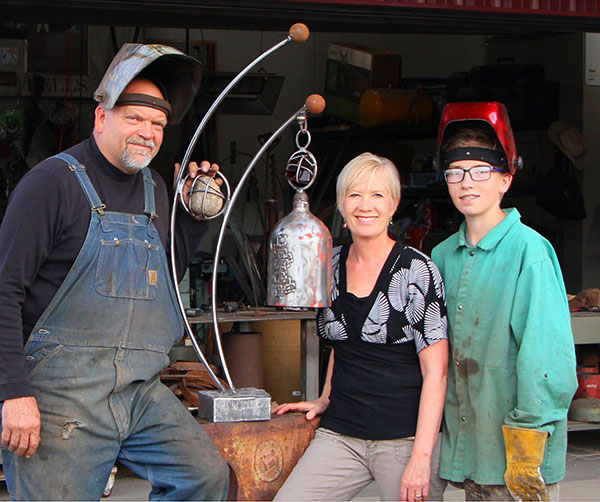 Doug, Dianne & Ryan Adams have combined their artistic talents to create one of a kind sculptured Bells
Dianne is a master painter& Glass artist, Doug has 30 years of steel mill experience welding, machining & creating. Ryan is in the early stages of a promising artistic career!
Website: dougadamsbells.com