The Seventh Archangel - 2019

$15,000
24"x32"x16"
Cassiel is one of seven archangels that rule the seven days of the week. I have done extensive research on the archangels, but the angel of Saturn, which he guards, is the only one I have realized in metal. A very yin-yang spirit, Cassiel is darkness and light. He also rules the astrological signs of Capricorn and Aquarius. He is number seven of the archangels.
Meet the Artist
Ric Blackerby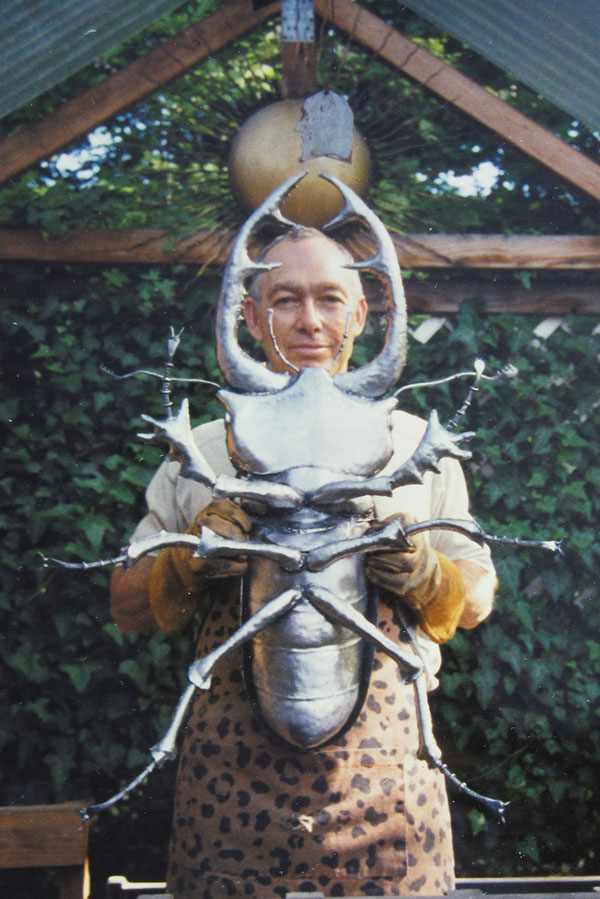 I was educated at the University of Oklahoma, where I earned degrees in metal design and sculpture. Working in most metals, I create pieces ranging from finely detailed repousse images, to bold, welded-steel and copper structures, six to twelve feet in size. I have public art installations in Colorado, Oklahoma, California, Missouri and Illinois. I've also become known in my hometown of Salt Lake City, Utah for my large-scale insect sculptures, which can be seen on downtown streets and in public buildings.
Sponsors